The Never ending way of ORwarriOR.
The Never ending way of ORwarriOR.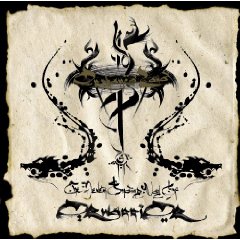 Orphaned Land - The Never ending way of ORwarriOR. 2010 The fourth studio album from the Israeli Metal band. OrWarrior means \"light warrior\" or \"warrior of light\", representing a conceptual hero of the battle of light versus darkness. ...OrWarriOr is Orphaned Land\'s second concept album and was produced by Steven Wilson of Porcupine Tree. If you\'re unfamiliar with Orphaned Land, I\'d call them a progressive metal band that evolved from a more straightforward death metal sound. Like Opeth, Orphaned Land combines the best elements of death and progressive metal, particularly the use of both clean and growled vocals. And like Opeth, Orphaned Land benefited from the services of Porcupine Tree mainman Steven Wilson as producer for this album. Orphaned Land also incorporates traditional Middle Eastern musical elements prominently into their unique brand of metal.