Krisiun - The Great Execution (Ltd Ed).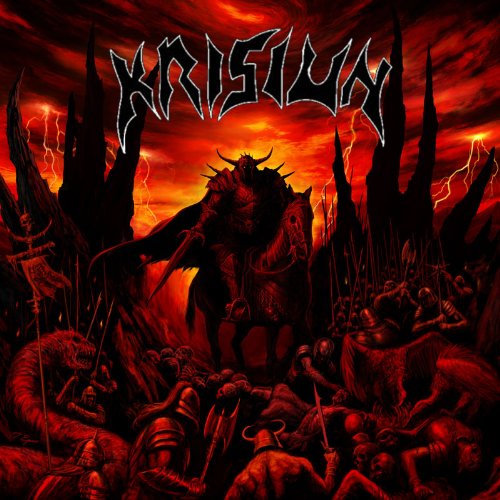 KRISIUN return with The Great Execution and the wait has proven to be well worthwhile. KRISIUN's return seethes with untamed fury and deadly precision. With their eighth studio album, The Great Execution, the hyperspeed brothers prove once again that they are as unstoppable, violent and dedicated as ever.

Integrity, brutality, and an undying fervour for the uncompromising and unrelenting art of pure f**king death metal is what has kept the Brazilian three-piece going for almost 20 years now. In the field of death metal you will hardly find a band today as consistent and stable in terms of quality and conviction as KRISIUN, successfully ignoring trends and fads. Since the beginning this unholy trio makes sure that death metal NEVER dies!

Track Listing:
1. The Will to Potency 6:23
2. Blood of Lions 5:06
3. The Great Execution 5:18
4. Descending Abomination 5:45
5. The Extremist 5:57
6. The Sword of Orion 7:59
7. Violentia Gladiatore 5:37
8. Rise and Confront 5:13
9. Extincao em Massa 6:01
10. Shadows of Betrayal
+ Bonus Track!